01 avril 2019
Hello everyone,
I've been in Australia since 3 months, and my trip is amazing.
1. Nicole Kidman:
From a first week, I've had a chance to meet Nicole Kindam and to speak with her at a party on the boat.
She was born on 20 June 1967 (51 years) at Honolulu in Hawai. Her nacionalities are American and Australian. She and her mary have 2 childreen. She have participated at 10th movies. She is actress, producer. She began her acting career in Australia in 1983 with the films Bush Christmas and BMX Bandits.
Me: What movie have you preferred ?
Mrs Kidman: Oh, yes I have loved to act the movies Australia and Aquaman, it was wonderful.
Me: What you're favorite scene in Aquaman ?
Mrs Kidman: I think that my favorite scene is the last scene when Aquaman becomes the King and his brother is submitted.
Me: Have you ever forgotten the script during a shoot?
Mrs Kidman: No, I have never forgotten my script but I have ever had a memory laps, yes, often.
(Here's an excerpt from my interview with our star.)
2. Touch football Australia:
Try the typic sport Australian The Australian Touch Association
At the beginning , this sport was founded in 1978, there are now over 600,000 registered members and 500,000 children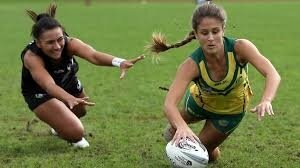 The Touch Football or Touch Rugby is a native sport of Australia of the rugby familly. The goal is to score more tries than your opponent.
There are 6 players on each side. The team are 6 attemps to get there.
Besides It is a mixed sport some teams are made of women and men.
I was afraid to try this sport because of the veneers but in touch football there are not allowed. Contrary to rugby...
So I have already had the chance to try with one team thanks to them teaching me and introducing me to this sport.
After the trainning,we had a game.... And we have win! I put 1 try. ( i'm pretty proud it's true!)
I know there are clubs all over the world so maybe I'll sign up back in my country who knows ?
If you want more informations go here: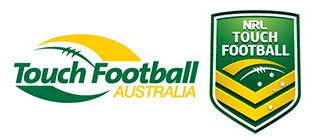 3. Kangaroos !
Yeah I've had the chance, to meet Kangaroos. They are everywhere on the beach, in forest...
In Australia there are approximately 50 milliions kangaroos. They are less likely to be threatened! They live in band and Kangaroos are herbivores.
This is the coat of arms of Australia and the symbol of a rugby team.
I have already seen them swim with their family, run together...
Moreover, I think I had the most typical and the most incredible experience with kangaroos, seeing a mother with her baby in her pocket may be nothing to you my dear readers but it was so adorable....
it was magic and amazing experience!
Next time I go to Australia I want to see some again.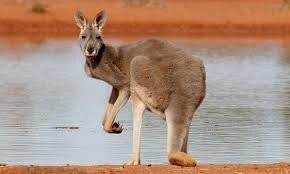 4. ULURU:
The fifth week of my arrival in Australia, I visited the heart of Australia: Uluru or Ayers Rock.
At 1 141,73 foots from Earth this sacred place for aboriginals is part of the list of the UNESCO World Heritage.
Climbing is considered like an offence for the gardians of this place.
I have recently done the "Base Walk" with 32 808,4 foots and around 5 hours of walk...
It was so hard... It was very hot but the landscape was magical.
The wildlife barren is particulaly interesting and beautiful.
During the walk I have often seen Aboriginal drawings, caves, rainwater fountains...
So much so that, If you go to Australia you have to visit this place it's amazing!
5. THE CAGE OF DEATH ...
In the north of Australia in Darwin you can live the scariest of aventures swimming with crocodiles...
Yes, you read swimming with crocodiles! Swimming with the sharks is too common now! I have never throught of doing this one day but...
I have already locket in a cage for 15 min underwater with the most powerful, large reptil of the planet. We can do the activity alone or in more. The trainers feed aniamls while you are underwater for more adrenaline et to see their fangs in action!
On condition that, have a least 16 years old to enter to the cage, there is a briefing of 20 mintutes before to prepare.
The weight of the sea crocodile can go from 250 to 780 kilos.
That is why, If you like the strong sensations ths activity is made for you.
Here are the link to the site if you wantto go there:
I look forward to seeing the new adventures Australia has in store for me....
Maybe a pink lake...